How does My Pet Credentials help Pet Salons?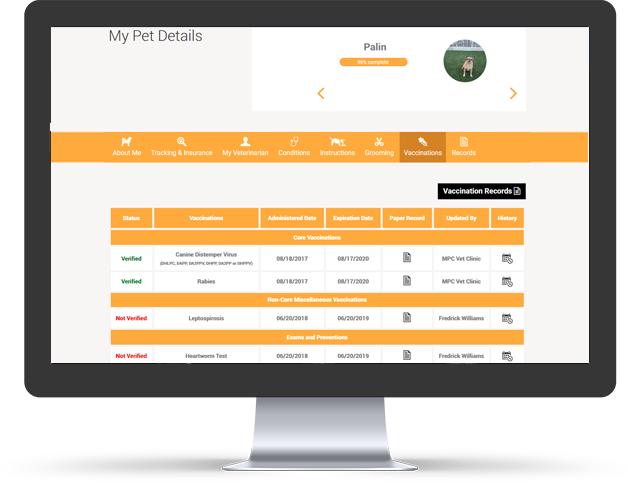 It's free!

No more phone calls or faxes to veterinarians to verify your client's pet vaccination records.

Receive a notification and a copy of your client's pet vaccination records within seconds of the vet updating any record.

Access a client's profile and their pet's profile and vaccination records 24/7.

Update your client's pet grooming profile quickly and easily.

Our Reservation Center allows you to feature and update:

Your Services

Your kennel types and prices

Display what kennels are vacant for boarding

Display required vaccinations for each service you offer

Easily receive appointment requests for boarding, grooming, daycare or any other service you provide.

Each pet's current vaccination records are attached to every appointment request!